This week, our spotlight is on communication and its importance in driving team success while exploring how team-building activities can boost employee engagement, collaboration, and overall productivity.
Good reads
How to Create a Project Management Communication Plan

I

nsights from Julie Gniadek
To promote a unified team, it's crucial to establish communication plans that offer precise instructions for exchanging information. Consider implementing these four types of communication plans to facilitate effective communication within your team:
Project Communications

: Manage and distribute project-specific information to stakeholders, ensuring they stay informed about updates, scope changes, deadlines, and risks.

Internal Communications:

Share organization-wide information and updates, promoting a unified and informed workforce - from company policies and employee benefits to organizational changes.

Process Communications:

Communicate changes to internal processes or procedures within specific departments or teams.

Marketing Communications:

Convey your company's message to target audiences, such as customers, potential clients, and partners.
What is Interpersonal Communication? Skills, Types, and Examples

I

nsights from  John Terra
Building strong interpersonal communication skills is helpful when leading teams or collaborating with team leads. Here are some tips to help you develop these skills and boost your team's success:
Actively listen:

Fully concentrate on your team members' words without interrupting or judging. Maintain eye contact, nod, and ask clarifying questions to demonstrate engagement.

Use clear, concise language:

For effective communication, avoid jargon or technical terms that may confuse others. Keep your language as straightforward as possible.

Be mindful of nonverbal cues:

Pay attention to body language and facial expressions in yourself and others to better understand the message being conveyed.

Embrace feedback:

Welcome constructive criticism and use it as an opportunity to learn and grow, demonstrating your commitment to continuous improvement.
What Team Building Is and How to Achieve It

I

nsights from  Sammi Caramela
Team building fosters employee engagement, collaboration, productivity, and a strong company culture. In today's remote and hybrid work environment, businesses must adapt their team-building strategies to include in-person and virtual activities. Tailoring exercises to specific team roles, interests, and cultures can enhance effectiveness. Here are a few benefits of team building and why it's important
It facilitates collaboration:

working as part of a team is more personal and less robotic. Just like in sports, it's essential that team members get along and understands each other's strengths and weaknesses so they can work collaboratively.

It strengthens company culture:

a well-functioning team can tremendously impact the overall mood. A seamless flow of communication and collaboration can significantly reduce stress and strain for everyone involved, from the employees executing the work to the team leads or managers overseeing the work.

It increases employee engagement:

Working together as a team empowers team members to take ownership of their respective roles and work towards common goals, regardless of department or hierarchy. By cultivating a strong team ethic, employees feel a sense of significance and accomplishment in what they can achieve collectively.

It improves productivity:

Connected employees feel more at ease to seek help from their colleagues when needed, rather than struggling alone. This type of collaboration increases productivity and contributes to improved performance.
Tools insight
Last week, Notion released a brand new integration with Slack that enables you to send notifications to Slack whenever pages are added, or properties are modified in databases. Learn more about it
Productivity inspo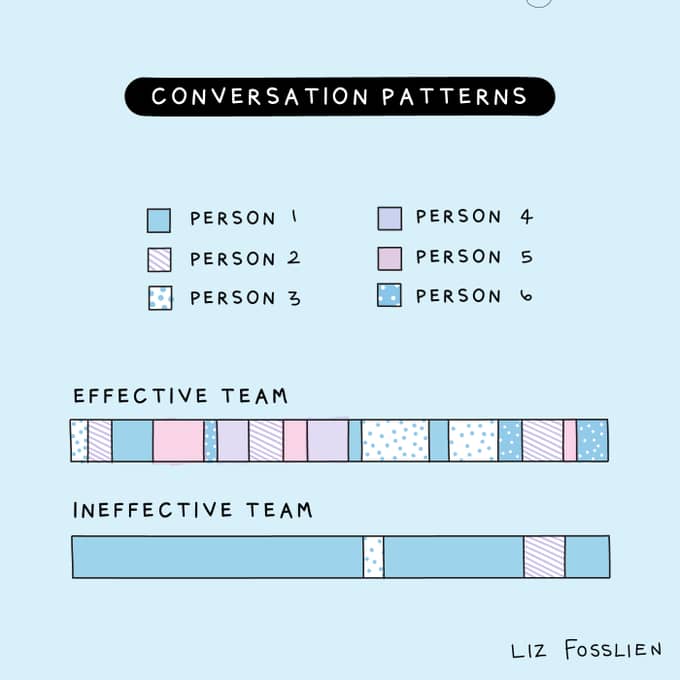 That's all for this week's issue! We hope you found these insights about communication helpful. If you enjoyed what you read, please share it with someone who might find it useful.
Newsletter 🗞️
Enjoyed the read? Subscribe for more 👇