This newsletter curates productivity insights across the internet. It keeps you up-to-date on productivity tactics and startup news.This week is all about productivity.
Good reads
10 Practical Ways to Increase Team Productivity

I

nsights from Mercer Smith
"There is no way to automatically turn up your team's productivity — it takes a lot of work, effort, trial, and error" – MercerAt Optimization, we agree that boosting a team's productivity requires hard work, determination, and a willingness to experiment. To this end, we use tools like Notion, Slack, and Zapier to streamline our work processes and automate repetitive tasks. This has increased our operational efficiency and freed up time for our team to focus on more critical tasks that require human attention. We also recognize the unique skills of our team members and identify tasks that leverage their strengths. Here are the tips that stood out the most for us in this article.
Monitor progress.

 Keeping track of a team's projects and tasks promotes ownership and accountability. Team members often forget just how much they've gotten done, so tracking completed tasks, and projects can help. The best managers are the ones who also know when to uplift their teammates and when to encourage a more disciplined approach toward a task.

Identify your team's strengths and weaknesses.

 It's important to have self-awareness, but more importantly, as a leader, one should be able to identify who on your team works best and in which position. Having the right person in their ideal place will take your team further than you thought.

Make use of the right tools and technology.

 Using project management tools is a game changer. There aren't enough hours in the day to schedule every detail and not forget anything. Having the help of automations will shift your focus to other areas that need your attention.
What Is Productivity Management and Why Is It Important in 2023

I

nsights from Ishan Gaba
"Studies show that good management can significantly boost productivity, increase market value and growth, as well as the ability to withstand adverse situations like a recession. The action of managers and the enterprise can decisively influence the realization of productivity of the business" – Ishan
It may sound self-explanatory, but when different types of managers take charge in certain situations, it may lead to a different response from the team. A study by Gallup also points out that 70% of the variance in employee engagement can be attributed to management. If you're a startup, you'll also experience certain dynamics that are found in the workplace.
This article also provides practical tips on improving team productivity and showcases the benefits of increased productivity. Some of these benefits Include:
Reduced time-to-market, better quality assurance

Lower overhead costs

Increased profits for stakeholders
How do you manage your team's productivity?
The 'Productivity Paranoia' Managers Can't Shake

I

nsights from Alex Christian
Remote jobs have their haters and their fans. Remote and hybrid working environments have risen in the last few years thanks to the pandemic. However, "according to a September 2022 Microsoft survey of 20,006 global knowledge workers, many managers still have issues trusting employees who work remotely. 85% of leaders say the shift to hybrid work has made it hard to be confident that employees are being productive. And while 87% of workers report they're performing just fine, only 12% of employers say they have full confidence their team is productive" — therein lies the problem, and the "productivity paranoia" phenomenon was created. There seems to be a challenge with transparency among some managers regarding remote work. The shift towards hybrid work has brought new and potential risks, making it challenging to keep track of a team's performance.
Alexia Cambon, Director of Research at an HR consultancy firm, believes that for this productivity paranoia to end, roles must be defined. She believes their function should shift from monitoring inputs like workers' time to outcome-based management. "Instead of micromanaging, the aim should be to instead facilitate conversations between remote-working teams, help design a hybrid schedule that suits employees and provides clarity on organizational goals."
Tools insight
We all know that Notion is great for keeping track of projects, tasks, daily journals, and documents. But, sometimes, a lengthy document can be overwhelming for readers. To make it easier and more enjoyable to read, try using toggles. This will help keep your readers engaged and make their experience a more pleasant one. Our founder, Tem, went over a few tips about using toggles in your documents here.
Productivity inspo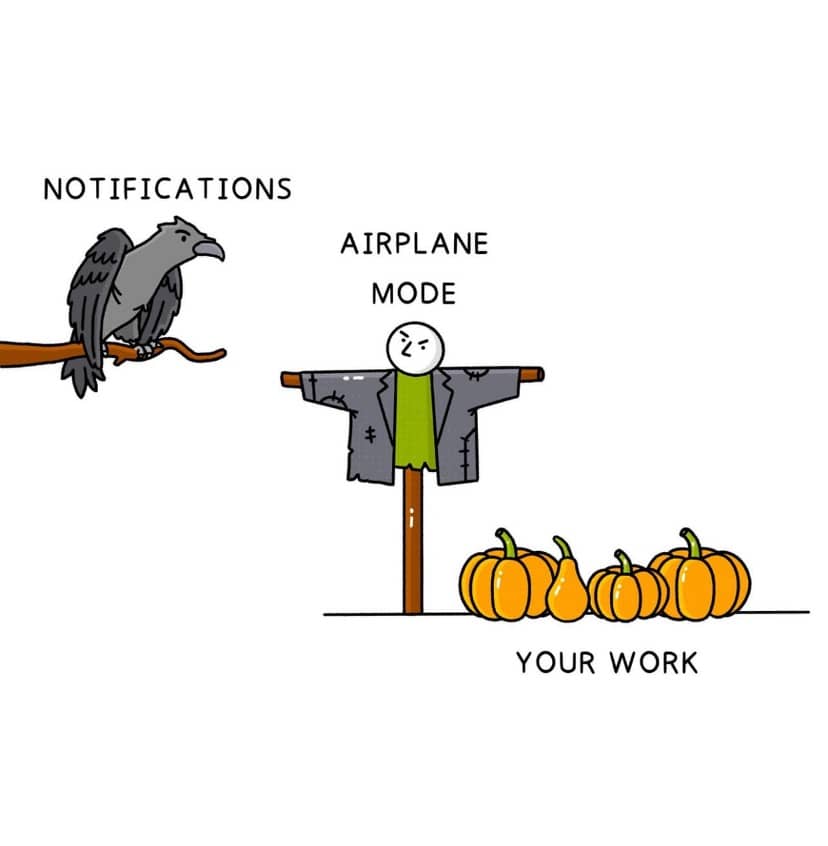 If you enjoy this newsletter consider Sharing it with a friend or colleague. It would be a big help. Thanks for your support!
Newsletter 🗞️
Enjoyed the read? Subscribe for more 👇